Our Produce
​
Our organic vegetables and fruits are carefully grown in the countryside of Thailand mostly, by caring farmers under the strict observance of international organic procedures.
The produce below is subject to availability and seasonal changes. Please contact us to know what is currently available.
Western Leafy

Lettuce, kale, rocket, chard and spinach. All leaves for your fresh salads.

Asian Leafy

Leafy Asian leafy veggies known in Thai, Chinese and other Asian cuisines.

Non-leafy

Asian & Western veggies and a variety of squashes and beans.

Roots

Various kinds of carrots, radishes, sweet potatoes, onions and so on.

Herbs

Asian & Western herbs and spices

Fruits

Tropical Seasonal organic fruits

Flowers

Wild flowers, edible fresh vegetable & fruit flowers

Others

Varieties of rice, eggs, dry herbs, dry flowers
Words from our customers.
Our Farms
​
We are the first fresh organic producer in Thailand to have acquired the Japanese organic certificate ( JAS ). Our organic farms are also certified by European (EU) and US (USDA) organic standards. We also source from organic farmer groups in north and northeast Thailand who are under our strict supervision.
We focus on seasonal production suitable to our higlands and lowlands, dry and wetlands in Thailand and Laos.
THE PRINCIPLE
We grow in non-contaminated soil.

We rely on biodiversity of soil and use natural means of plant fertilization, soil building and pest management.

We use only underground water.

We grow our own seeds organically and strictly select other sources of organic seeds.

We don't use modified genetic materials such as GMO seeds.

We love free-range poultry and eggs.

Our farm is 100% organic crop production.
TO BE ORGANIC MEANS ...
No artificial or synthetic chemicals used.

Herbal and plant-based solutions are used to eliminate pests, prevent diseases, and attract beneficial organisms.

Absolutely NO-GMO seeds used.

Fertilizers are made of compost and other natural waste.
Read more about our exclusive in-house organic compost made from "worm castings".
Purchasing for your own garden or farm is also available. Please contact us.
WE RELY ON NATURE
​
100% natural... from our compost to our herbal solutions for pest control. We also get a lot of help from our best natural helpers : bees, lady bugs, butterflies and other friendly bugs bring life to our farms polinating the crops, they are busy all 7 days a week to make sure we can bring up our best yields. Others are as useful and benefitial but maybe less cute ones as predators, that munch on the bad bugs keeping them away from our baby crops. They are also our best guardians !
First aimed to serve the healthy conscious families in central Bangkok our organic retail/wholesale market expanded to home delivery giving us the opportunitiy to reach an even broader range of consumers. Our modest business has been growing significantly over the past 2 years as more and more families are feeling the necessity to switch to a healthier and safer diet.
With our Home Delivery Service we hope to reach the families and individuals bringing them a weekly selection of fresh healthy groceries to your doorstep with the convenience of an online shopping.
We don't offer fixed sets of organic boxes as most other similar suppliers do. We offer a menu of options every week, so just pick whatever your demand and tastes are. Our sets are also flexible and things can be swapped around as you wish, making the perfect set of the right size for you without waste.
Weekly list for Thailand is available HERE.
Weekly list for Hong Kong is available HERE.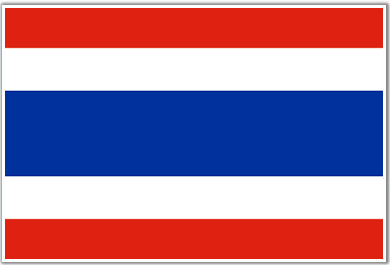 For other countries, please contact us below on how we can reach you.
Adams Organic Thailand
5/26-29 Saladaeng Rd.
Silom, Bangkok 10500
Office: +66 (0)2-234-6523
Mobile: +66 (0)6-3851-7731
Email: bkk.csa@adams-organic.com
Hours: Monday–Friday, 9:00AM–4:30PM
Contact in any language below, we are so happy to hear from you !